A nonprofit Texas group is offering a scholarship to college students.  They are providing students seeking financial aid the means by which to further their education.  The criteria for the scholarship? The recipient must be Caucasian (white), and male.
Predictably, the barrage of protests and objections came somethin' fierce once news of this hit the main stream media.  Racist! Discrimination! So on and so forth.
Apparently, the leftist social justice crowd doesn't even feign logic in their arguments anymore.
Have we really come – or in this case, fallen- this far as a culture?  There are scholarships for nearly every minority, majority, ethnicity, race, religion, and gender.  It's not just that the scholarship is open to white men, but that it is only for white men.  If you are not white, and not a man, you cannot win this scholarship.  This has liberal media members, as well as some progressives across the country, severely hot and bothered.  How dare white males have scholarships just for them when there are so many citizens neither white nor male?  In the ultimate display of social justice and tolerance, protestors have threatened to sue, as well as physically harm the two men who created the group.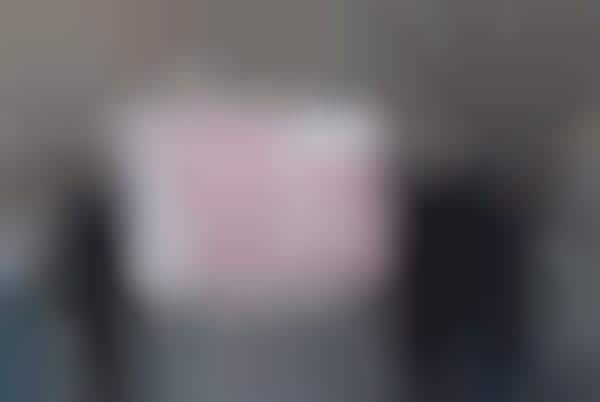 Why?
These are scholarships specifically designed for recipients that fit into the following groups: black men, black women, white women, Hispanics, Indians (the Native-American kind), Indians (the Indian kind),  fans of the Indians (the Cleveland kind), gays, lesbians, cricket players, gay and lesbian cricket players, Asians, Arabs, Muslims, Christians, dog lovers, cat lovers, parrot lovers, Democrats, Republicans, whoever supports Ralph Nader, fast food eaters, tall people, short people, left-handed people, the best duck caller, people with an exceptionally good sense of smell, people with an identical or similar name as Van Valkenburg, people who are Irish, people who play the bagpipes, those who intend to study potatoes at their school of choice, those who do well on an FBI "common knowledge" quiz, those who can predict the future (I predict I'm not going to win that scholarship), a girl who makes a prom dress out of duct tape, the best welders, vegetarians, people that make things out of wool, anyone with the last name Gatling or Gatlin,  people who like Al Gore, people who don't like Al Gore (they're running out of money for this one due to number of applicants), people that can speak Klingon (the Star Trek language), those going to school to study candy, good singers, bad singers, mutes,  and people who wear Mohawks.
But "white" and "male" is racist and bigoted.
Come on, America, you're better than that.
The group, founded by Colby Bohannon and named the Former Majority Association for Equality (FMAE), says that their scholarship isn't about making a point.  "We're not racists. We have no agenda for bigotry," said Bohannon.  "We're not trying to take away anything from any other group. We're just trying to help poor, Caucasian males afford college.  Right now everybody else has their own specific scholarship: Minorities, left-handed people, people who like the color green.  I don't feel the animosity of helping this group."
This stance might be seen as posturing; a simple lie to cover-up a not so hidden agenda, except the vice-president of the group is black.  There is also a Hispanic man and two women on the board.
That sound you're hearing is air leaving the liberals' sails.
It makes no sense to think a scholarship targeting minorities such as a Latino woman is okay, while one for white males is not.  It is inconsistent and hypocritical to think that a "white-male" scholarship is racist.  It's not even that white, students need only be "25% Caucasian" to apply.
This is not surprising, because liberals are always anti white-male.  It was the evil white man that massacred Native-Americans, enslaved millions of Africans, and elected George W. Bush.  When it comes time to talk about the nation's successes, it's not white men, but brave "pilgrims" and courageous "citizens".  Notice the contradiction?  Evil white men killed the quiet and peaceful Native-Americans and took their land, but brave citizens won the Revolutionary War.
The liberal mindset doesn't allow for a fair and balanced approach to history, and this scholarship issue is a prime example.
The FMAE's mission statement is to "provide monetary aid to those that have found the scholarship application process difficult because they do not fit into certain categories or any ethnic group."  Their goal is to "actually help the students".
This, apparently, is only a problem if the students one wishes to help are Caucasian and male.
Isn't it racist to oppose a white-male scholarship?  Yes, it is.  If you are okay with a scholarship just for black women, then you must also support one for white males.  Otherwise, you are more racist and bigoted than the restaurant owner in Remember the Titans.  "This is my establishment; I have the right to refuse service to anyone."
Are we really a country where racism is seen as anything that doesn't directly benefit the perceived minority?
Either way you slice it, Bohannon has it correct.  If offering a scholarship to any group of people is fine (of course it is, this is America) then more power to him, and if targeting minorities is the way to go, then that's alright as well, for non-Hispanic white males make up less than half of the population in Texas.
Kudos to FMAE – whose founder said he felt excluded when he fought for scholarships as an undergrad because most targeted minorities – for having the gall to create a group he knew would come under fire almost immediately.  They aren't fazed by the criticism, and are even looking to expand the fund to $25,000 to help a total of 5,000 students who need the money.  This is neither racist nor bigoted.  The reaction, however, is a testament to the twisted ideology held by much of our society.
Do not neglect to include the triumphs of white male-led race relations amongst the tales of greed and oppression, lest we forget that Abraham Lincoln, a white man, was the one who freed the slaves.